My heart is so full right now: full of emotions, fear - and I usually do not get scared, full of panic, uncertainty, desperation, also love and hope too. Covid-19 is spreading fast and in a scary way and it's affecting our entire planet. If you asked me about it 4 weeks ago I would tell you: there was too much hoopla made about it and I admit that I said that in my Instagram stories too, but boy was I wrong. This thing escalated and faaaaast. First in China, then in South Korea and Japan. Then in Italy and now all over America and Europe. Michigan is one of those states that has it bad too, over 2100 cases as of Wednesday March 25th. It is so bad and as much as I am trying to social distance, I have still gone to the grocery store or CVS. Have I washed my hands enough?! Have I sanitized enough?! Have I done enough to keep this horrible disease out of me and out of my daughter and my family?! I pray that the answer is YES! I pray to God that he keeps us safe and healthy and out of harm's way. I started going to church regularly this year and even-though I have not been in the last two weeks due to the state of our nation, I always prayed for my daughter, myself, my parents and all the loved ones in my life to be happy and healthy and to live a long life, ahead. I light a candle for all of my family members and the closest people in my life, every Sunday when Vivian and I go to our church. And we have continued praying, a lot of times Vivian and I pray before we go to bed. God is up there listening to our prayers and everyone's prayers right now. I have to put my faith and my trust in him, because I cannot put that faith+trust in our government right now or in the unprepared state of all of our hospitals, during this very critical time in our history.
I love my daughter more than anything in the world - you all know that so well. As a mom, as a parent, during this very critical and sad time in our lives, I am trying my hardest and doing my best to make sure she is 'protected' though there is only so much I can personally do, and I know that. The slightest coughing or sneezing from her puts me in a panic mode, brings out the strong and over-protective mama bear in me. Am I the only one that feels this way?! Other moms can relate?! Am I being paranoid?! Is this normal?!
Originally I thought to keep today's post light-hearted, bright, happy and not CoronaVirus-related at all, but I couldn't, because I woke up worried and anxious. I have so many feelings inside and so many thoughts in my head. Watching or reading a lot of news - not just American news either - is definitely not helping at all, but is making me more scared, anxious and sad. And I think in a time like this it's OK to feel worried, sad, heartbroken, scared, confused, paranoid, overprotective, at times insane and all of that. This extremely-bad virus is messing with our heads, making us go insane, wearing our patience so thin. I do not suffer from anxiety or any type of depression but my anxiety has kicked in these last couple of weeks (even more so the last 4-5 days) because we are living during such scary times when a faceless, hidden enemy named Corona Virus is trying to steal our joy and is doing so more and more each+every day. Every time those numbers add up and those deaths face us, I worry just a tiny bit more. When will this stop?!

Detroit community leader and business strategist Marlowe Stoudamire died from COVID-19 Tuesday at the age of 43 and he was very healthy. It is so heartbreaking because this hit home, this is in my city (I live in Metropolitan Detroit). He was a very important member and businessman of our community in Michigan and he was in great health too. This horrible disease progressed so fast inside him that it took his life so soon and abruptly, just after a few days.

Times are scary and rough not just from a health perspective and for our mental state, but also in terms of the future, our economy and our jobs - those things will certainly not be the same after this brutal and long war against Corona will end. They will be hit and affected so much and they will leave bad repercussions on a lot of us.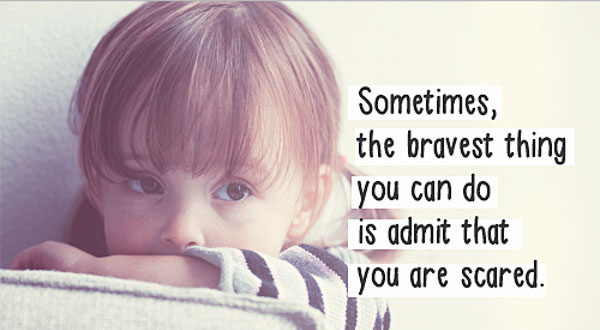 So today, despite my best efforts to keep things light and happy and fashion-related this week on my blog and proceed with my Thursday Moda linkup as usual (after all I have so many outfits, at least 20 that have never been blogged or posted before, from the last few months) I had to write what my feelings were and be honest to my feelings, fears and concerns. It has been business-as-usual on my Instagram and I have posted past photos, a few throwback looks/outfits and some quotes I have written in regards to my feelings about Corona Virus and the future. I have been vocal about the virus on my Instagram stories too and I have posted a few daily snippets of what we are doing at home, what are we cooking/eating and how are we spending these days quarantined home and following social-distancing. Please follow me on Instagram because I update you there daily - thank you - while on this blog I only blog once or twice per week. Overall, I have tried to be hopeful and believe that this too shall pass, but I am also very much a realist, though I am a positive and optimistic person by nature. I will continue keeping my faith in God and in the hands of our very hard-working medical staff in every hospital of USA. They are all working very long and exhausting hours right now, being in front of the danger and exposed to the Corona Virus every single day. My thoughts and prayers are for them as well.
At the end, I wanted to emphasize that IT IS OK TO BE SCARED. It is OK to be scared during a time like this. How could you not?! It shocks me when I hear of people that are not scared at all from the virus or from what's going on?! Let me tell you, if Prince Charles can get it, so can any of us. No one is invincible, the people who are proceeding with their lives as normal, going on and driving their cars every day as if nothing is happening, not practicing social a safe+healthy distance, honestly, in my opinion are complete fools!
Thank you all so much for stopping by and reading along today and letting me vent. It is OK to VENT and to be so open and express your feelings, during this super tough time not just in our country, but in the world. It is OK to be scared of the current situation and what's to come. It is OK to cry every day. It is OK to think deep about what will happen and how we will overcome this - because I know we will, one day. It is OK to pray and to put your hand in God and have faith through this entire chaos that is wiping our nation, that is stealing joy from our faces, our hearts, our homes, our schools, our workplaces - you name it. We are all in this together! There will not be any Thursday Moda this week, but I will be back soon, with a fashion post, probably on Sunday or Monday. Take care of yourselves and your families! Stay home, get some fresh air from your porch, enjoy the sunshine, read, cook, listen to your favorite music or podcasts, hug your children, comfort them, pray and have faith! Do as much as you can do during the circumstances. Life is oh-so-short and this virus is reminding us of this even more, each day! Stay Strong and Be Safe EVERYONE! A virtual hug to you all.