I thought about writing this post last Wednesday, then again on Thursday on THANKSGIVING connecting it to Thanksgiving and the blessings of everyday life. But despite all my (failed) attempts, I never wrote that post. I have been silent on this blog, I haven't blogged at all and some of you may know why. If you follow the news at all, if you follow me on Instagram for that matter, than you know that my home country of Albania was hit by a very devastating, very big, earth-shattering earthquake a week ago from today, last Tuesday, an earthquake that left so many casualties, caused 51 deaths, and caused a lot of panic, brought so many tears, pain, sadness and hopelessness. And, like every Albanian in the world I have been saddened, crying, heartbroken and devastated over the heartbreaking deadly earthquake that hit Albania, exactly a week ago, on Tuesday November 26th, at 3.54 AM local time. The aftermath of this earthquake was felt so much and not just in the Albanian land and Albanian regions but in the neighbor countries too. This 6.4 magnitude earthquake that completely left for dead entire families (almost every family had several members lost in this tragedy) affected every Albanian in every corner of the world - and trust me, we are everywhere - as well as all the other European countries and the rest of the world.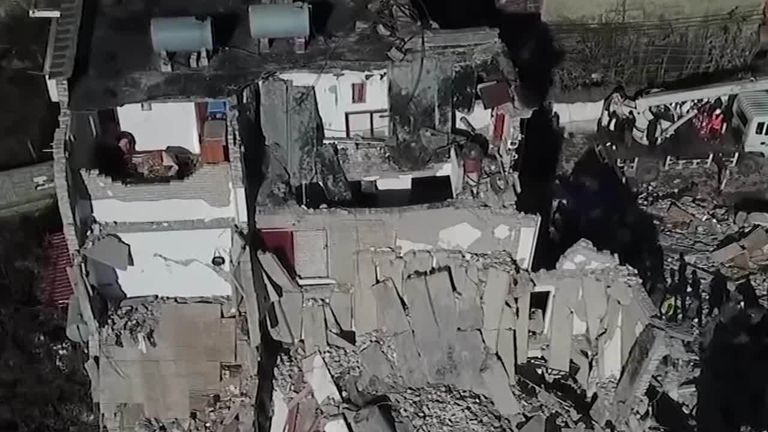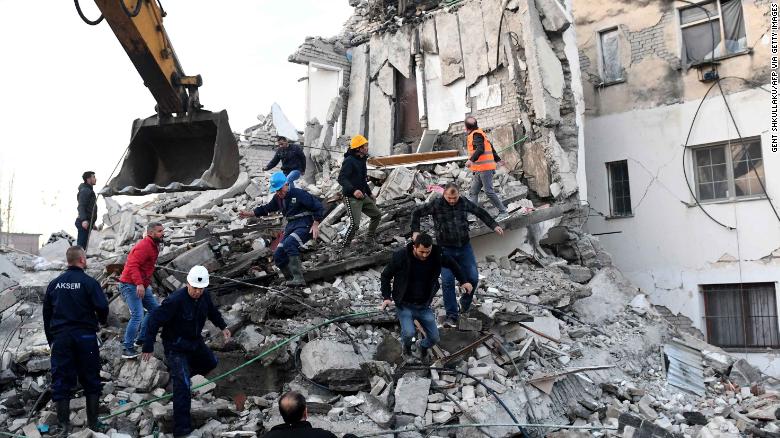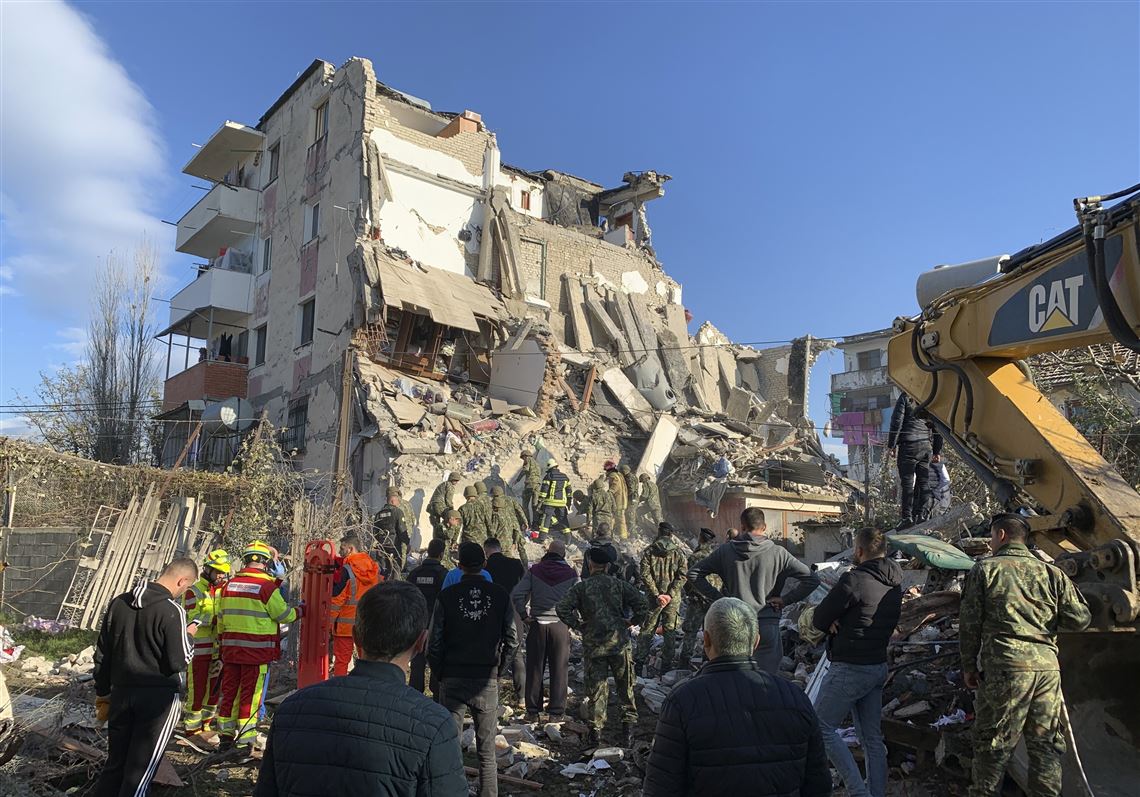 Below I am quoting WIKIPEDIA so you can get the facts on this earthquake. "

Northwestern

Albania

was struck by a strong 6.4-

magnitude

earthquake

with an

epicentre

12 kilometres (7.5 mi) west-southwest of

Mamurras

, at 03:54

CET

(

UTC+1

) on 26 November 2019.

[4][5]

The tremor lasted 30 seconds and was felt in Albania's capital

Tirana

, and in places as far away as

Taranto

and

Belgrade

,

[6]

some 370 kilometres (230 mi) northeast of the epicentre. A total of 51 people were killed in the earthquake, with around 2,000 injured.

[7][8][9]

It was the second earthquake to strike the region in the space of three months.

[10][11]

It was the strongest earthquake to hit Albania in more than 40 years,

its deadliest earthquake in 99 years[12][5][13]

and ​

is currently

the world's deadliest earthquake in 2019

." As you can see for yourself, this earthquake shattered my home country and the people of Albania. Besides entire family members that were killed when they were sleeping, as the homes and buildings they lived at collapsed, other hundreds were injured or hurt, some are still in hospitals fighting for their lives. To make matters worse, thousands of people are left homeless, the majority of which are currently living in tents and some have been accommodated in shelters or hotels. The consequences of this earthquake are so harsh and devastating that all of our eyes are on the Albanian news and media. Our eyes and our hopes are on the government and on all those other kind people and countries who have turned their attention and their hearts to Albania and have helped and continue to help.
Help has come from everywhere, from our Albanian brothers+sisters in Kosovo, Macedonia, Montenegro and Serbia, from our neighbors Italy, Greece, Romania, Bulgaria, from other countries too like Germany, Switzerland, Turkey, USA, Canada and of course from all the Albanians who live in Albania and from those who have migrated or live all over the world. This horrific tragedy has united the people in the world and in many ways despite the terrible consequences and the very fresh wounds, it has made our country a lot stronger and very united. All of our police forces, the army, firefighters, doctors, nurses, psychologists, social workers, public figures, politicians, governors, journalists, search+rescue teams, experts and more have been there on the affected sights working 24/7 over the past 24 hours. Not being biased at all, but Albanian people are some of the kindest, most hospitable people in the world. They go above and behind for their family first and foremost, as well as their guests, their neighbors, co-workers and anyone who as much as visits their house. Albanian parents do so much for their children, all I have to look at here is my own parents who sacrificed so much, from bringing us here to the States, to continue helping me now as an adult by opening their home to me and Vivian after my divorce, they continue helping me everyday and they continue help raising Vivian and educating her to be a beautiful, kind, selfless, good and responsible individual, just like they are.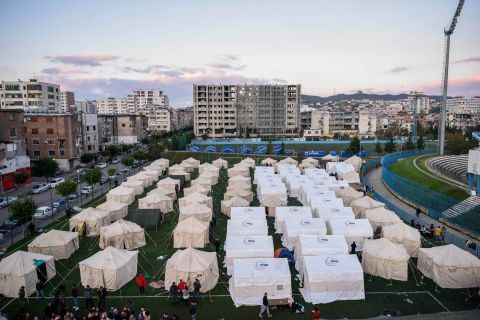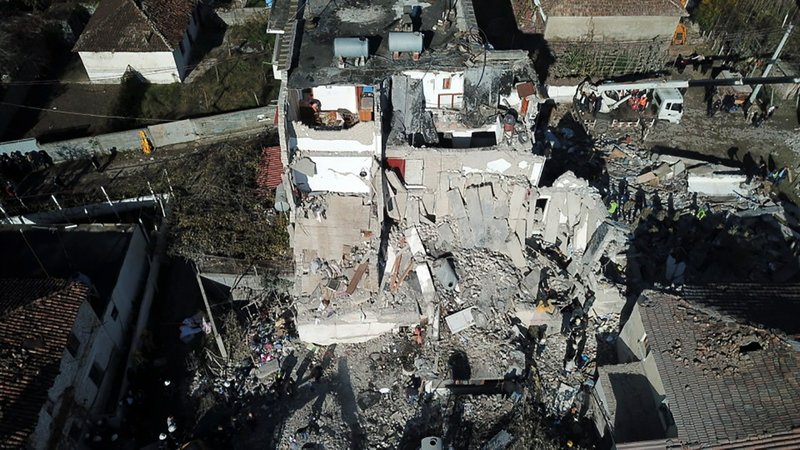 Just like my parents, so many families from Kosovo and Albania have opened their homes and their hearts to help so many of the victims from this earthquake. It has brought so much solidarity, bravery and unity. Our own country and other countries have helped with troops, rescue teams, food, tents, clothing, toys and stuffed animals for the kids, beds, blankets+pillows, and in some cases, homes. Several homes have already started to be building. Entire accounts have been opened and raised so much money, because we need all the funds possible to re-build our country, to create safe and strong homes for the families who are left homeless. So many celebrities have helped too, especially Albanian celebrities like famous singers Rita Ora, Dua Lipa and Bebe Rexha. Bebe even traveled to Albania yesterday to see the situation for herself. She has been raising funds to build two homes and a school in Albania and that is just the beginning. This earthquake not only killed, 2, 3, 4 and in one case 8 members from the same family, but it left behind besides the rubble and destruction, thousands of people without homes, hundreds of families spending these cold nights sleeping in tents or even worse, outside. Since this earthquake of a high magnitude, there have been over 300 smaller earthquakes that have hit Albania and our neighboring countries. There is literally a small quake every few minutes. It has caused so much panic and terror. It has caused schools, businesses, etc. to be closed and as far as I know they are still closed and won't be open until next Monday. So, we should continue to help. And you can do the same too. There are many ways and GoFundMe Accounts where you can help, all you have to do is google them. Every dollar counts.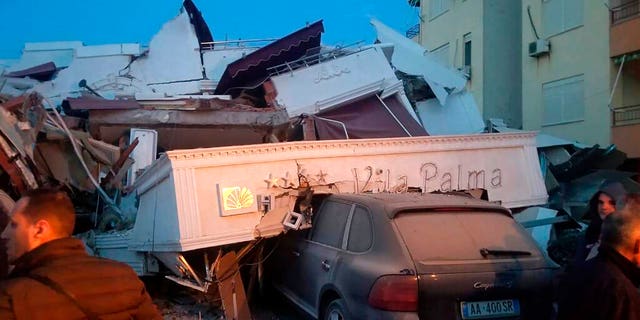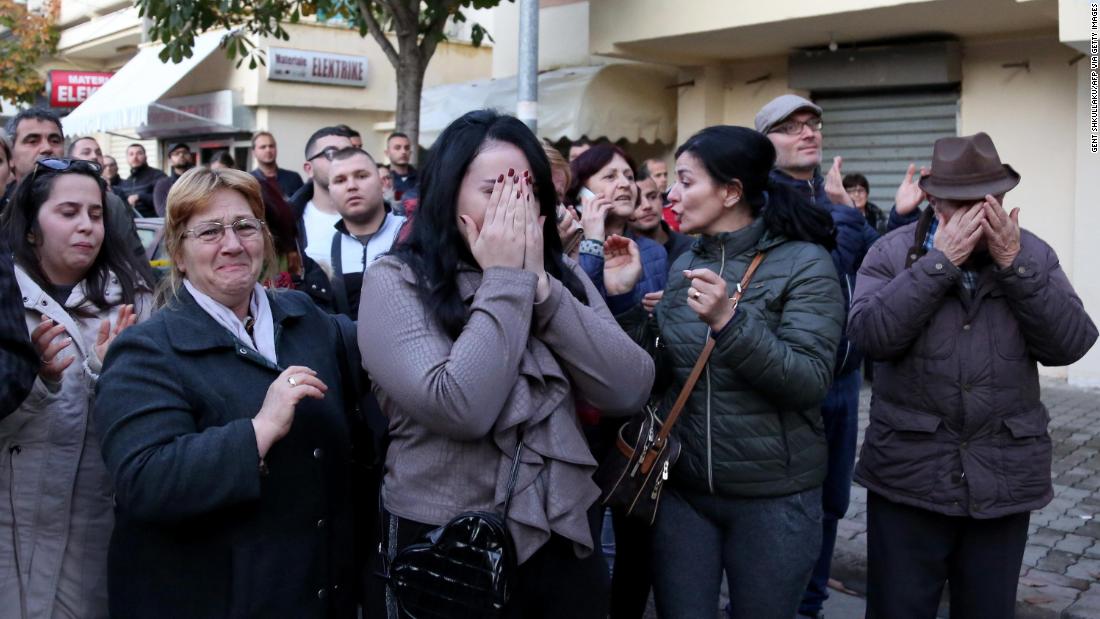 This horrific, heartbreaking, deadly tragedy more than ever before has shook me to the ground. This tragedy more than ever before made me count my blessings. At the end of the day, the most important thing of all is LIFE, our life, our lives matter. This tragedy made me hug and kiss Vivian tightly every chance I get, especially after having to explain to her about what happened and why it happened. Vivian was affected too because her dad and his side of the family all live in Albania, just 25-30 miles away from the epicenter of this earthquake. There are actually many destroyed apartments and homes in their home-town of Tirana too, but fortunately the building where they live is strong and safe. At the end of the day, all we can do is help as much as we can and pray. We are all so powerless and weak compared to Mother Nature. I hope this post raises awareness and brings the kindness of your hearts out, because you too can help! Clearly my country needs it. The pictures speak for themselves. Thank you all so much from the bottom of my heart. And Thank You for Reading! GOD BLESS ALBANIA! GOD BLESS USA! GOD BLESS THE WORLD!