Hello Ladies. Today I am doing something I rarely do: post an Outfit I have currently on. That's right, this is today's outfit that I am wearing in real life. I wore this outfit picking up Vivian from daycare, running to the bakery, having a cup of machiatto and I plan on wearing it to the class I teach this evening as well. I wanted to get this Outfit in, so I could join Whitney's Link-up. She and Alex have been doing a challenge on Friday's where they each wear an Outfit and the following week, one of them takes an item or element from this outfit and puts it into their own outfit. Like a Take One, Pass it On. Last weekend they decided for all of us to join in, so they created a Fun Link-up.
I absolutely loved
Whitney's Outfit
from the previous week and even told her it is one of my favorites she has ever worn. Of course it is, since I love stripes and scarves. So, the item I am passing on from Whitney's Outfit into my own is the Black+White Striped Tee. But in a way I'm "copying" her in more ways than one. I have on a scarf tied very similarly to Whitney's and I also have on Nude/Neutral Flats. But who is counting the similarities, really?! LOL I actually have been meaning to wear my own B+W Striped Tee and lately I have also worn my Neon Pink Striped Scarf (from today's post) which I love, so whether Whitney had on a Scarf or not, I did mean to wear my double stripes with my Tee and Scarf. I kept the bottom simple and neutral with my Full Khaki Skirt with pockets (Love!!) and my New Chanel-inspired Espadrille Loafers (Love!!).
I must say this Outfit came out even more lovely than how I pictured it in my head. And my pop of Pink is for Breast Cancer Awareness as well. How do you like it?
Coincidentally enough, last time I showed this Scarf on the blog (a year ago) I was inspired by another blogger, KATE from A Journey in Style. Look at that outfit, below.
Like Whitney, Kate is a Stylish Teacher who mixes Classy looks with the latest Trends. As a matter of fact, I can totally see Kate wearing my own outfit today. If I am not mistaken, she has very similar pieces. Kate is also known for her "Take One, Pass It On" Outfits she creates, just like Whitney. Both
Kate
and
Whitney
are doing their own Remix Challenges this month, also. Whitney is wearing a fresh Outfit each day by utilizing just 15 pieces from her closet. That is 31 Outfits ladies and that is incredible. White Kate is doing a challenge she titled "the 21 Day Buffet" where she decided upon choosing 21 different pieces from her closet and mixing them in with other pieces, challenging herself to wear some neglected items along the way.
Well ladies, you know how I feel about remixing your wardrobe and stretching your wardrobe to the max. If you haven't checked out these two Fabulous Bloggers, I hope I convinced you to. Also, Whitney is co-hosting Confident Twosday today with the the Lovely Laura, so go ahead and join this fun link-up, like I did. She is rocking another Layered Striped Outfit which I adore. Coincidence?!
White+Black, Elbow-Sleeve, Stripe Tee w/ Scoop Neck & Ruched Sleeves:
White House Black Market (very similar, great deal), (similar w/ lace sleeves, on sale, love this), (similar 3/4-sleeve option by Ann Taylor, on sale), (dressy sequined option, love this), (similar scoop-neck, best deal).
Off-White & Neon Pink, Stripe, Wide, Linen Scarf:
Gap (very similar, best deal, love this), (very similar w/ sequins, great deal, love this), (similar, infinity style, best deal, love this), (similar fringe scarf in pastel pink, great deal).
Khaki/Nude, Chanel-inspired, Espadrille Slip-on Loafers:
c/o Il Cammino (New) (
the original Chanels, Splurge
), (
gorgeous option by Tory Burch, great deal, love these
), (
studded option by Sam Edelman, best deal, love these
), (
similar in peach+khaki, on sale, love these, Save
), (
gorgeous khaki+metallic option by Enzo Angiolini
.
Vivian's Outfit:
Baby Pink, Velvet, Sleeveless Dress w/ Ruffled Hem: Gifted.
Pink, Long-Sleeve, Cotton, Mock-neck Tee: A Local Children's Boutique.
White Knit Tights: Carter's.
Pink+Coral, Plastic, Minnie Hair Clip: Disney Kids.
Baby Pink & Hot Pink Sneaker Sandals: Happy Kids.
P.S. Also linking up with Alison, Ayana, Elizabeth, Lindsey, Lisa, Liz, Madeline, Melaina, Morgan, Rachel, Renae, Robyn, Sarah, Shanna and Zaz.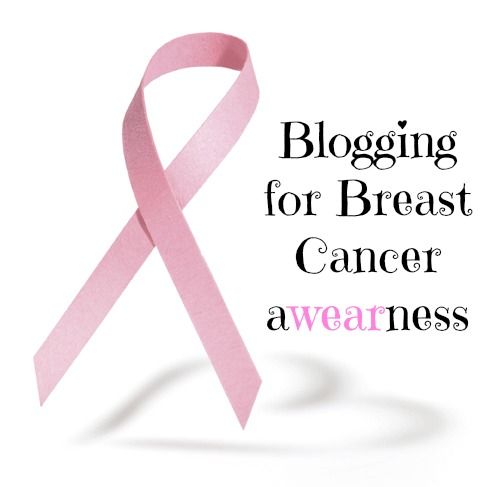 Both Vivian & I are wearing Pink in honor of October which is Breast Cancer Awareness month. Join Amy's Fabulous Link-up if you are wearing Pink in support of this great cause.