The Beauty of doing a challenge, series or collaboration with another blogger is thinking outside the box (a lot of times) for your own outfits and also being curious and eager to see how that fellow blogger will style a similar piece of clothing. That is why I asked Amy Ann to do the Spring Must Haves with me. Our styles aren't quite the same, yet we usually approve/like what each-other wears. I was so happy when I found her blog a couple of months ago that I wanted to spread the love and I picked such an awesome partner, too. Amy's Style is Beautiful but Amy as a Person (inside and out) is even More Beautiful.
We had such a great Spring Must Haves Series where we covered Floral Prints, Statement Dresses, Trench Coats, Sandals+Wedges, Shorts and Skirts. We wrapped our series with a link-up which I thought was successful considering how 50 Beautiful, Stylish Ladies linked up. Thank you to all of you who linked up and to all of you who stopped by our blogs each Wednesday for the past 6 weeks encouraging and complimenting us along the way. =) It is fitting that we do a recap of this amazing series by linking to our Top 3 Favorite Looks from each-other and choosing 3 Favorite Looks from you ladies, who linked up, also.
I had such a hard time selecting just 3 Favorite Looks from Amy because in all 9 Outfits she wore during this Challenge, she looked Lovely. I was torn and had a top/most favorite 5 Outfits but ultimately I chose these 3 below. These top 3 looks don't surprise me at all since I love Dresses and Skirts. I am also a huge fan of both Stripes and Leopard Prints.
Starting off with The Statement Dress Week, Amy wore the Most Beautiful Blue+Gold, Leopard-Print Wrap Dress by DVF nevertheless. She kept her Accessories to a minimum because the Dress made the Statement!
Secondly, from Sandals+Wedges Week, Amy wore the Most Fun Leopard Wedges with a Red+White Striped T-Shirt Dress and her Favorite Statement Necklace, for a Nautical Look with a punch!
Last, but not least from Skirts Week, Amy finished our series with a bang, pairing the Most Gorgeous Blue+Gold Striped Mini with a Navy Embellished Tee, Fancy Python Bag and Gorgeous Nude Lace-up Stilettos.
And below, are 3 of My Most Favorite Looks that linked up last Wednesday. There were so many Pretty Outfits so this was another hard choice.
Iris wore a Beautiful Geometric-Pink Sheath in a Soft Pink Color with Matching Heels and contrasting with a Beautiful Fuchsia Bag. She finished off by adding some Bling to her wrists.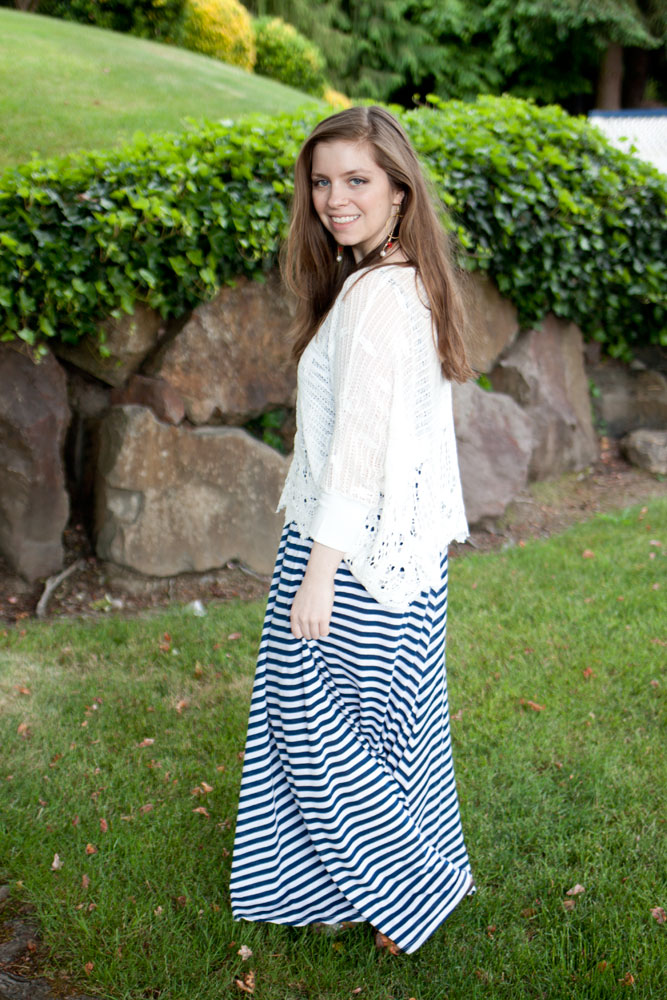 Rachel wore a Flirty White Skirt with a Pastel Floral Top, Dove Gray Cardigan and Wedges. She accessorized with a Cute Bucket Hat and Adorable Turtle Necklace.
Stop by Amy's Blog today to see her Favorite Picks for me and from the link-up.
Thank you for reading and I got a Very Special Post tomorrow that I hope to bring you more of. Stay Tuned!!